Introduction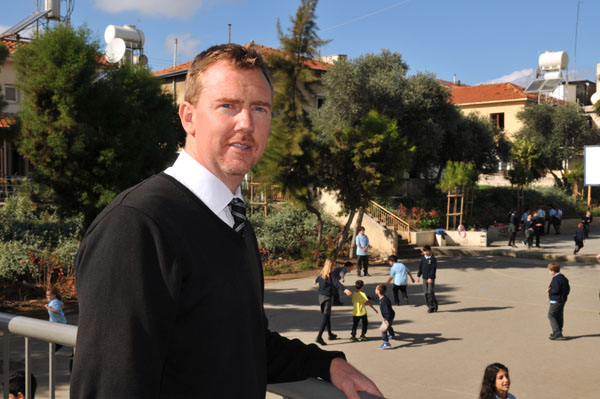 I count it a great privilege and honour to hold the position of Principal of Logos School of English Education. I first came to teach in this school back in 1995 and since then it has been integral part of my life. Logos School is more than just a school; it is a community. Many parents down through the years have commented on the unique family atmosphere that prevails here and this is something of which we are justifiably proud. Perhaps the greatest testimony to the quality of education provided in Logos School is the fact that many of our past students, who now have children of their own, wish to enrol them in their 'old school'.
The tuition provided in the school is in English, although we do offer Greek throughout the school. A UK based curriculum is used as we prepare students for IGCSEs, AS and A-levels. The school is a centre for the University of Cambridge International Examinations Board. Our students qualifications in these examinations allow many of them to study at top universities in the UK. Students who complete grade twelve also receive their high school diploma, the necessary qualification for entering higher education establishments in Cyprus, the USA and many other countries. Our students have achieved recognition for excellent achievements in their studies; recently one of our 11th grade students, Shinjinee Pal, attained the highest aggregate score in her IGCSEs in Cyprus.
Logos School offers comprehensive education. This means that we believe all students should be given a fair chance to fulfil their potential and lessons are differentiated to fit the needs of every child in the class. Our team of dedicated and caring staff believe in teaching the child, not just the subject. We place great importance on discipline, high moral standards and putting the needs of others above our own. We are seeking to prepare our students to have a positive impact on society, as well as for higher education and employment.
If you have any questions, please do not hesitate to contact us.
Gary Love
Principal
E-Mail me at Principal@Logos.ac.cy