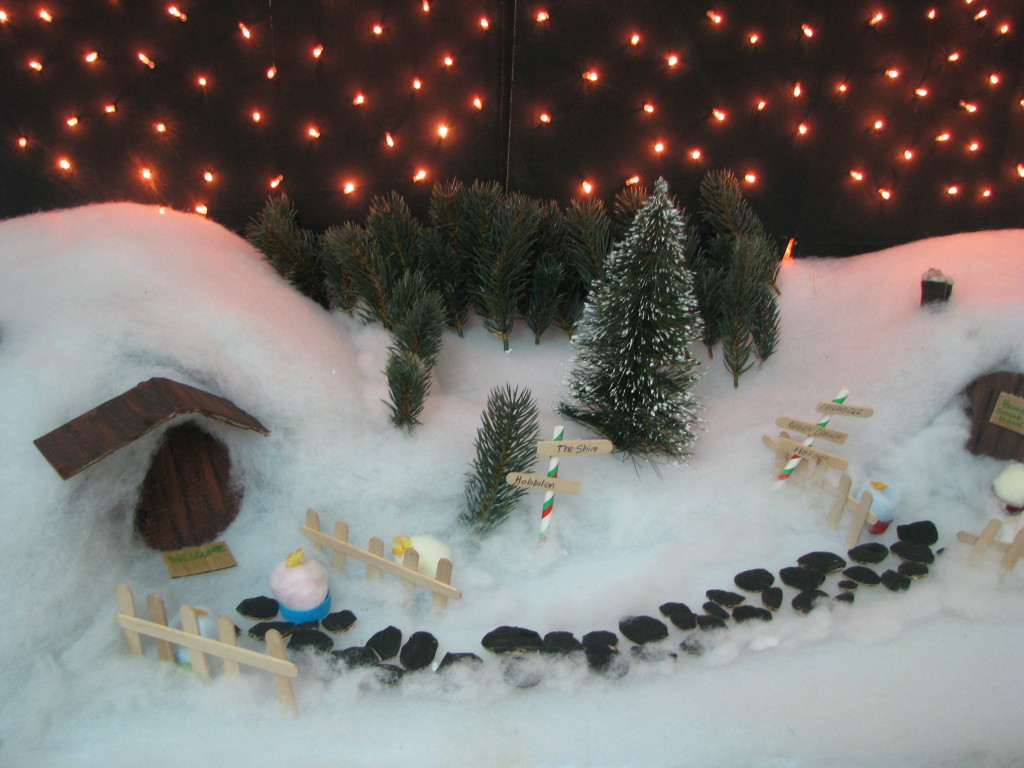 The Christmas display competition was open to each grade in the secondary school.  The competition involved making a 2D or 3D display with a Christmas theme.  This creates a competitive but friendly atmosphere between the classes and helps to spread the Christmas spirit.  The students from each class do the majority of the work and many take time after school to help design and create their display.
The classes involved this year put in a lot of effort and showed a great amount of creativity.
Grade 12, taking inspiration from the movie "The Hobbit", created a beautiful 3D display of a Hobbit house in the winter, covered in snow.
Grade 11 made a fantastic 3D display of a Santa's sleigh, complete with 5 reindeer and a bag full of presents.
Grade 10 made a beautiful display for all to see on the door of a classroom.  The door was made to look like a present, ready to be opened on Christmas day.
Grade 7 created an amazing house out of cookies.  The 3D scene also included people that were made out of clay, which added a lovely touch to the display.
The winner, announced on Friday at the Christmas assembly was Grade 12, with their display of "Hobbit house in winter."